I posted this deal a while back...and it's back, but only for today. So hurry over if you want to take part!
Eversave
is a great daily deals site that sends you various coupon options depending on your city. When you sign up, you get a first time bonus of $2.00 to use towards a deal. Right now, they are offering $26.00 worth of magazine subscriptions to Blue Dolphin for only $12.00 ($10.00 after the $2.00 credit!).
I headed over to Blue Dolphin and they have all kinds of animal and pet magazines, most of which cost around $13.00 for a one year subscription. You could get 2 subscriptions to magazines like Bird Talk, Cat Fancy, Dog Fancy, Horse and Rider, and Aquarium Fish..there are 3 pages of options.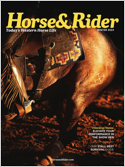 If you have kids, the animal section contains a Zoo Books
offer as well. I remember LOVING these when I got them as a child!
This deal is only valid for 2 days so HURRY to
get your coupon
to Blue Dolphin!